Getting help on your Cloud Native journey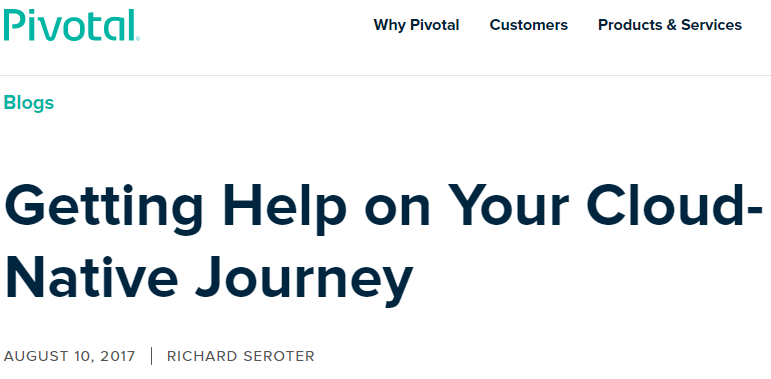 Last week I spoke with Pivotal's VP of Product Marketing, Richard Seroter, about the Pivotal/ITQ partnership, and how we at ITQ are helping our customers get through the transition from a traditional enterprise IT organisation to a modern 'cloud-native' software delivery organisation which can provide applications which are scaleable, resilient, adaptable, and secure.
We discuss how we build the practice and team, the skills to look for, and recommended training. Further, we talk about modernizing application portfolios, shed some light on the most forwars thinking industries, and finally the future of the private cloud.